TELL A DIFFERENT HUNTING STORY
World-class, fair-chase hunting on the oldest exotic game ranch in Texas.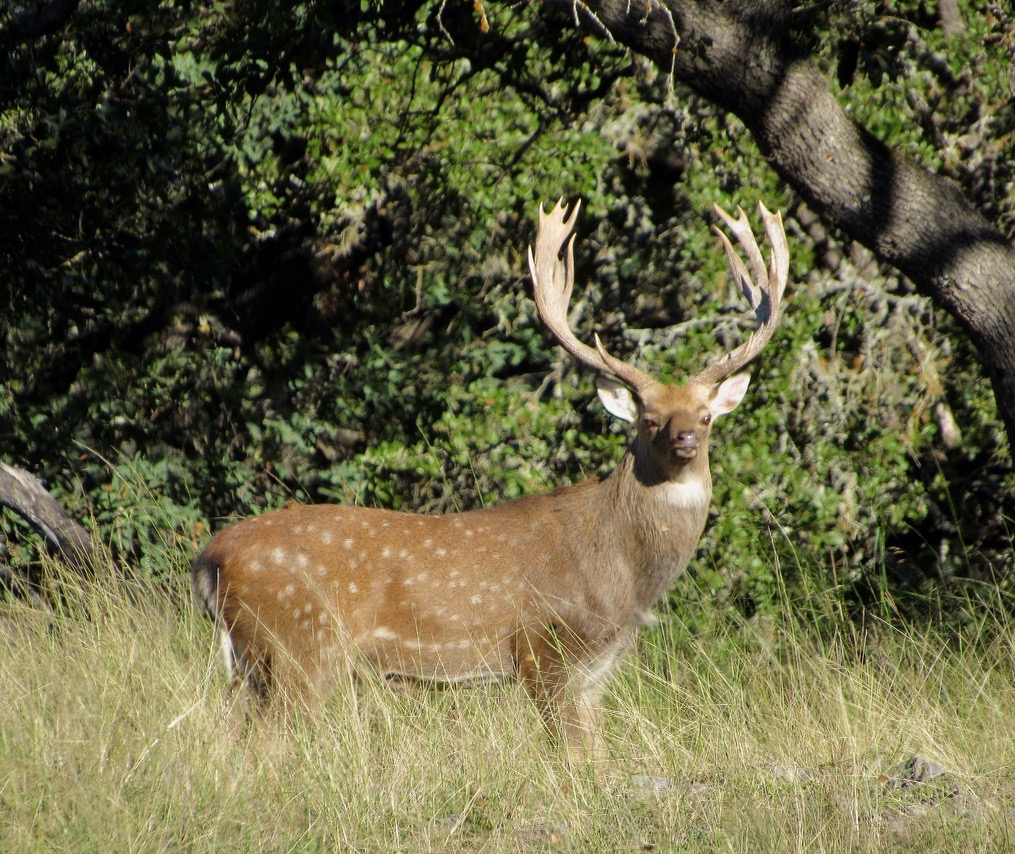 The Patio Ranch's animal care program, constantly honed and perfected by both decades of experience and regular, expert management, produces historic results year after year. The Safari Club International's Record Book features 29 Patio trophies among its collection of Top 100s, including nine top-10 finishers and five top fives. Proactive care gives our animals the health and safety they need to maximize their potential.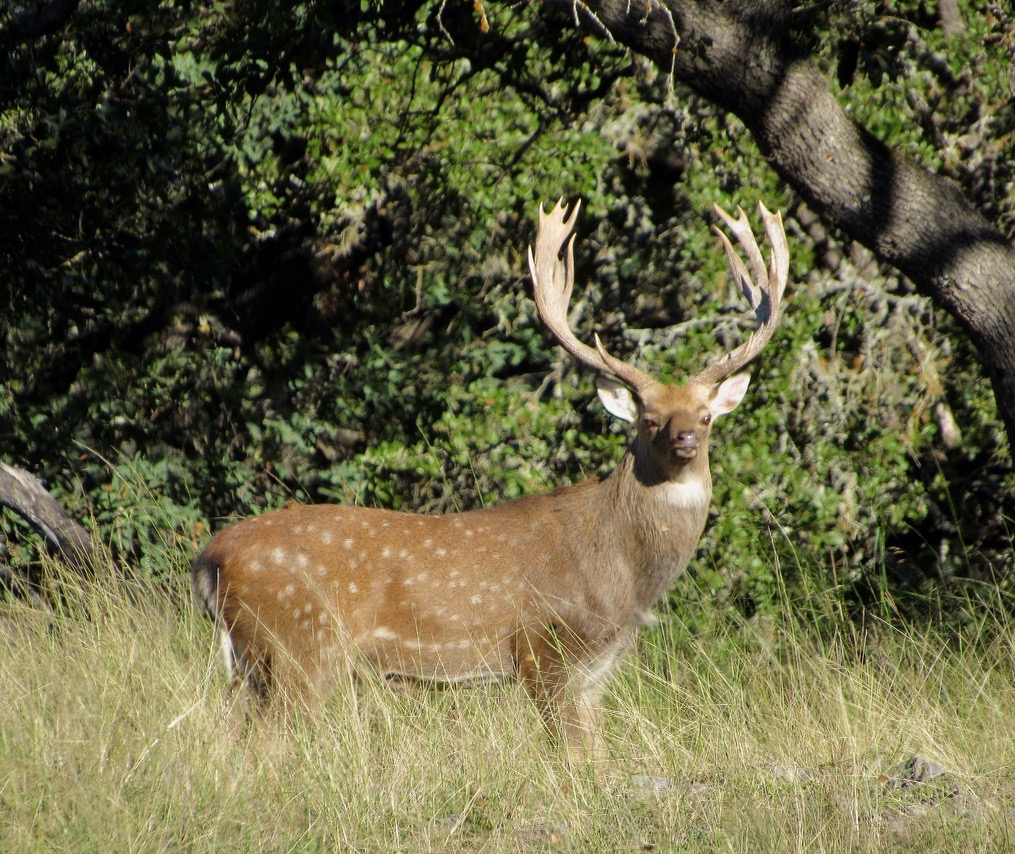 Venture into The Patio Ranch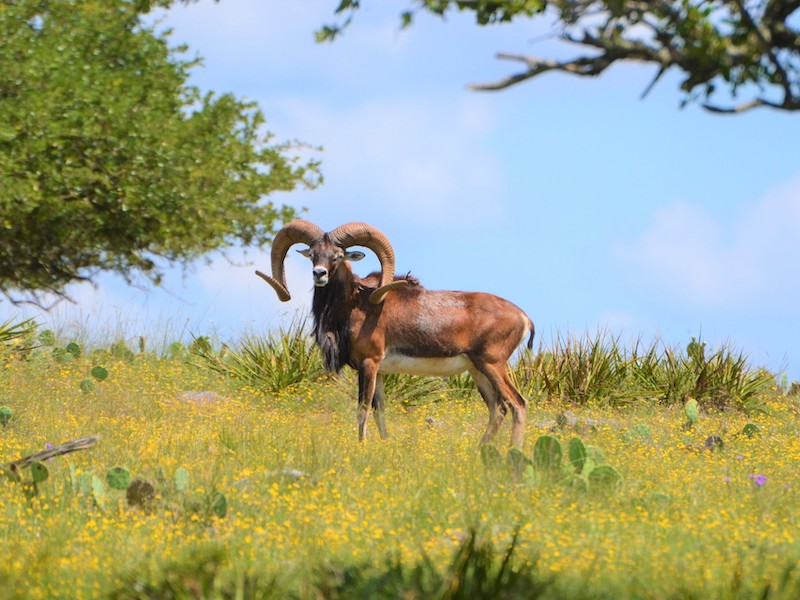 Today, deep in the Hill Country of Texas, the thrills of the hunter, photographer, and nature lover are preserved and nurtured at the first and one of the finest game ranches in the country, The Patio Ranch. The Patio Ranch offers some of the most exclusive, world-class, fair chase hunting for exotics available in North America. As the only hunter or group on our private ranch, you will enjoy a beautiful trophy and memorable experience through a highly personalized hunt with an experienced wildlife biologist guide, historic accommodations and sharing of a rich hunting tradition. The exclusive and personalized nature of our hunting is ideal for couples, multi-generations and first-time hunters.
The Patio Ranch offers discerning hunters the opportunity to tell a very different hunting story.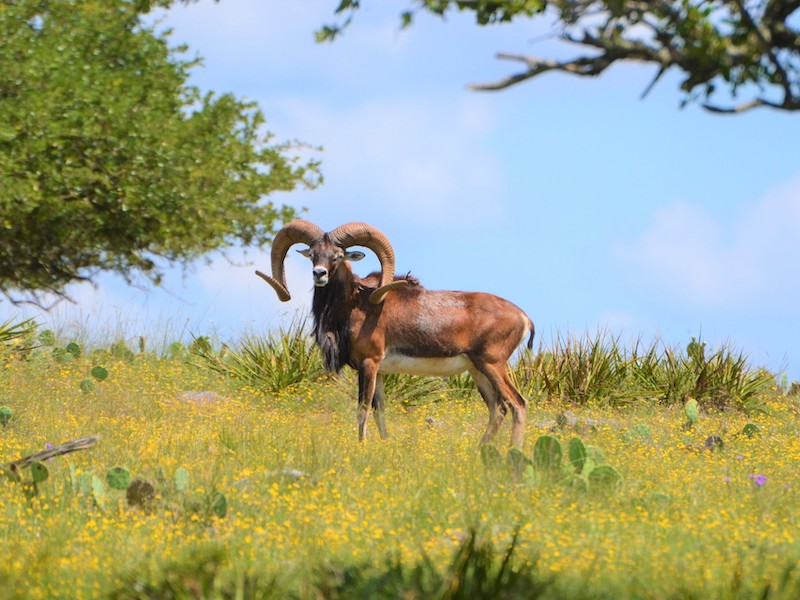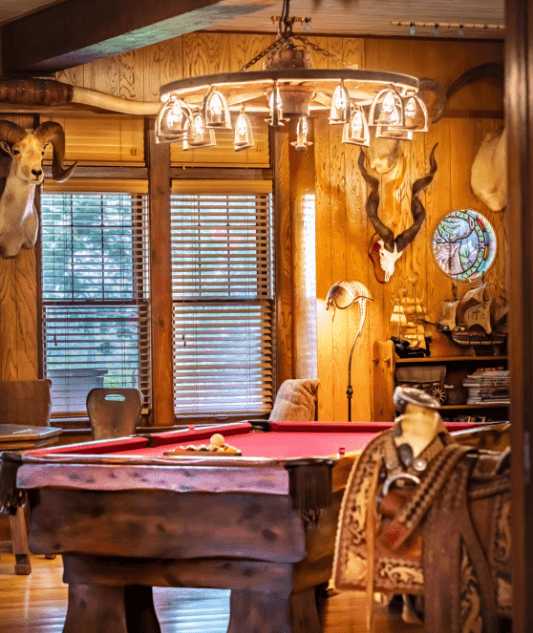 Nestled in the heart of the Texas Hill Country, this beautiful hunting lodge is unlike any other. The main house, built during the Great Depression, once served as a destination resort for then owner, General Eddie Rickenbacher, a World War II Ace and President of Eastern Airlines, as a for his friends to relax, hunt, play cards, and escape the pressures of daily corporate life.
Today, this beautiful Texas hunting lodge hosts hunters from all over the world. Youth hunters, first-time hunters and seasoned hunters alike gather together to pass on the hunting tradition. When hunting exotic game animals in Texas, there is nothing like The Patio Ranch. And, when shared with good friends, a hunt at The Patio Ranch yields more than the thrill of the chase. It's a different kind of hunting story that will stay with you for the rest of your life. Reserve your story today—we look forward to seeing you soon!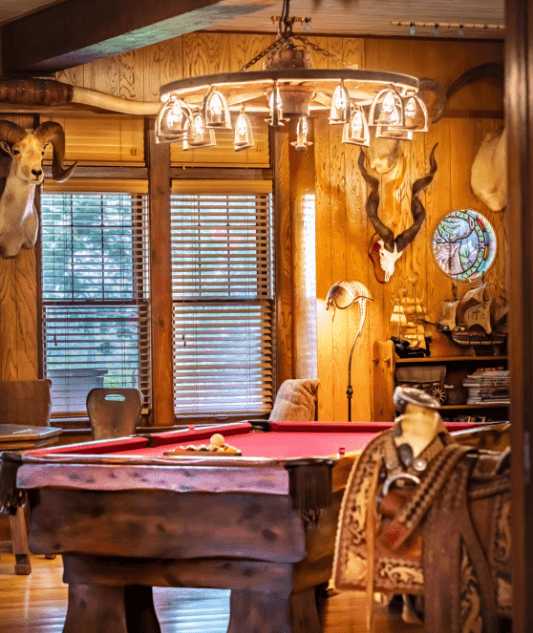 Warrior Hunt…A Story of Many Gifts!
David and Susan have been sharing and hosting Houston Safari Club sponsored youth hunts and warrior hunts with The Patio Ranch for many years. They were back this weekend for…...
Read More
SCI #2 Hybrid Sheep all methods
TBT to Saul Uturria and his #2 all methods Hybride Sheep taken August 4, 1980....
Read More
Ben's First Deer Hunt…A Father/Son Lifetime Experience!
There are many firsts in life…first day of school, first job, first date, first hunt, etc. However, one of the most memorable (to this writer) is probably the harvest of…...
Read More