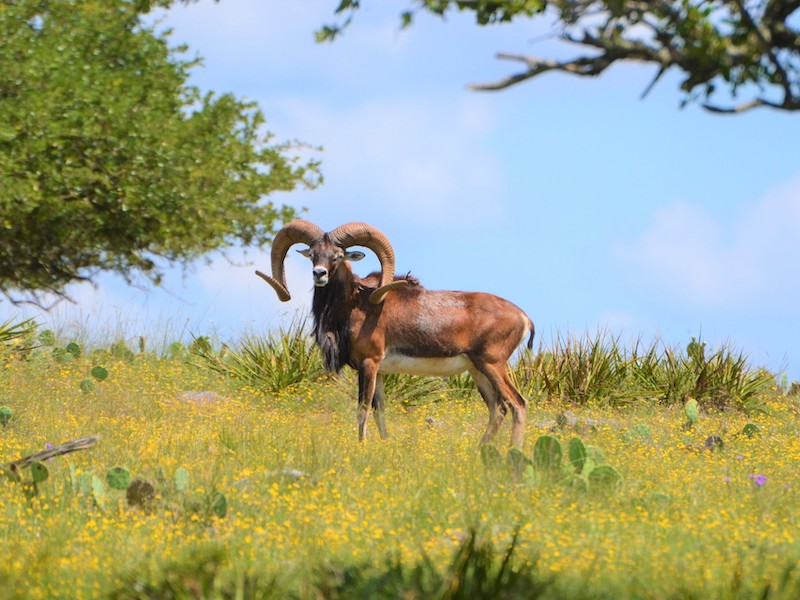 The Stumberg Sheep is a hybrid species bred from Mouflon ewes and Argali rams created by the late patriarch of the Patio Ranch, Louis Stumberg. This species came into being due to the lack of Argali ewes available during Argali conservation efforts. Specifically curated to exhibit the Argali's colossal horns on a Mouflon's smaller frame, this is a truly spectacular animal you can't find anywhere else in the world. These unique animals have the Mouflon's reddish coloring, complete with the white saddle, but the horns retain the corkscrew shape and massive length of the Argali.
Stumberg Sheep Live Sale
Contact ranch for pricing and availability.
Trophy Fee: $5,000
Breeder Fee: $10,000
Contact